Wouldn't it be great if you could take a peek into the minds of your pool of prospective students? Find out exactly what they really think about your school and how they compare your college to the others on their list? You would finally know what they are not telling you; the concerns and perceptions that impact their college decision that they are unwilling to share. It would sure make your job a lot easier, wouldn't it?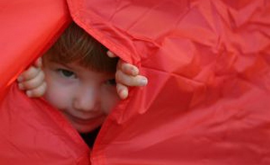 Our latest co-sponsored study, "Hidden Influences: Revealing the unspoken perceptions that prospective students have about your college and why it matters in your ability to grow and control enrollment," is doing exactly that.  We are taking a deep dive into uncovering the things students hold back from colleges during the college shopping process. More importantly, we are discovering techniques and strategies colleges can use to unmask hidden influences and deal with them before the student solidifies his or her enrollment decision.
Students may not be willing to share their hidden feelings with the colleges they are considering but they have been opening up to us. In volumes! We are so excited about what we are learning that we are going to give you a sneak preview of a few of the things we are uncovering. Keep in mind that we're giving you high level, first-look findings at this point. Each co-sponsoring institution receives highly detailed data from their pool of prospective students that won't be shared publicly.
We are still in the early stages of capturing and analyzing data (as a matter of fact, colleges and universities are still jumping on board this study) but with over 10,000 student respondents to-date, there are some trends we want you to know about. Here are three critical insights of the dozens we are seeing.
A single negative interaction can be a deal-breaker
More than half of students tell us that while visiting a college campus they saw or experienced something that made them cross that school off their list. Students are very specific about these "game-changers" too. The list includes "lack of cleanliness," "rude faculty," "my counselor couldn't answer my questions," and "the tour guide was too flippant." And that is just a small sampling. Patterns are emerging in the data that will enable colleges to react and fix the things needing attention.
What students will and won't naturally share with you
You may ask a prospective student, "Hey, what were your impressions of us after your visit?" Well, most students (by a large margin!) will freely share their positive impressions. A small (think very small!) percentage of students will offer up their negative perceptions or unfavorable interactions. That's not to say you can't extract that from them with skill. You can. The study is capturing a variety of ways that this information can be easily uncovered.
Good News: There are techniques you can use to uncover the truth
The "Hidden Influences" study is testing a number of strategies to uncover negative perceptions. Meanwhile, take note that very few students report ever being asked by a counselor if they saw or experienced anything negative during a campus visit. Yet, if asked in the right way, many tell us they are more than willing to talk about their negative perceptions and experiences. Opening the door with the proper approach is the required strategy.
The national report will be available after we have shared the findings with co-sponsoring institutions. We'll let you know when it's available. But, as I mentioned earlier in this post, colleges are still jumping in as co-sponsors to get data from their Fall 2016 pool of prospective students. You should consider joining the group!
As a co-sponsor you receive a far more in-depth personalized report that includes highly specific data for your college including comprehensive tabulations relating to your pool of students, as well comparative data of others in your cohort and other market segments.
For instance, you will know what your prospective students found both attractive and unappealing about your specific campus and how they compared that to the other colleges they considered.  You will know precisely what they did and did not like about the campus tour, the representatives they interacted with and how their perception of your college did or did not change. Longmire and Company Enrollment Strategists will present a fully customized webinar to you and your team to review your individual findings, along with recommendations for specific actions you can take to uncover hidden influences and have more effective conversations that will lead to enrollments.
For more information or to reserve your participation in this study, contact me at (913) 492-1265, ext. 708 or by email at rmontgomery@longmire-co.com or Bob Longmire at (913) 492-1265, ext. 709, blongmire@longmire-co.com. Colleges are signing up now so we encourage you to contact us soon if you are thinking about participating. CLICK HERE FOR COMPLETE INFORMATION.
We help colleges with their recruiting efforts every day. If we can help you please call or shoot me an email. Continue the conversation on Twitter @LongmireCo. For more information about Longmire and Company and the tools we have to offer, click here. Be sure to subscribe to Versions of Conversion today so you don't miss any of this highly-valuable information.

Rick Montgomery is as an Enrollment Strategist at Longmire and Company. With over 20 years in higher education marketing, he brings an innovative and dynamic approach to helping colleges and universities meet their enrollment goals. Rick can be reached at 913/492.1265 x.708 or via email at rmontgomery@longmire-co.com.