Consider the facts:
A student's excitement about attending a college is more strongly correlated to enrollment – by a factor of two – than either cost or perceived quality of the college.
Almost all college-bound students (over 90%) believe it is important for colleges to attempt to understand their feelings and emotions. Yet, only 24% of them say that colleges are making the effort.
More than 80% of college-bound students say that the relationship they built with a college significantly impacted their decision to enroll.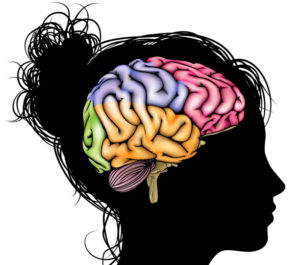 Today's college-bound students want to be excited about the college they choose; they want the college show a real interest in them; and they want a personal relationship with the college. 
You may ask, "Is it possible to develop the type of personal relationships the students we are recruiting crave when each of our counselors iks working with a have a pool of hundreds?" Or perhaps, "Our marketing efforts are focused on social media and mass marketing. How can that be personalized?"
Yes, it is possible.  And, it may well transform both your short and long term recruiting efforts. It involves segmenting your pool of prospective students psychographically. It's about finding out what's going on in the student's head and how it will influence their college selection decision. And you can do that on a mass scale.
Psychographic segmentation is an effective strategy that can be indispensable in higher education and can impact every stage of your funnel. By definition, segmentation simply involves dividing a broad target market into subsets of consumers (in our case prospective students) who have, or are perceived to have, common needs, interests, and priorities, and then designing and implementing strategies to make your personal and mass communications more effective to the various segments you have identified.
You may already group your prospective student pool into geographic and socioeconomic segments. And you might overlay additional data sets for the purposes of predicting outcomes (such as enrollment). Predictive analytics is fantastic. As a marketer, I love it. But my sales background makes me want more. I want to understand each person I'm talking to. I want to know what they want and why. I want to know how they make decisions. I want know how I can frame a value proposition that will most resonate with them. I want to know how they can be best served.
Capture the information:
You CAN get this information from prospective students and it will dramatically improve the quality and richness of your communication with them. You just have to ask them for it.
We have. Over 50,000 college-bound students have participated in three of our most recent national co-sponsored studies, "Emotional Motivators," "Hidden Influences," and "The Relationship Dynamic." In those studies, we uncovered what is going on in their heads and hearts as they search for the kind of college they want. We gained insight into how they make decisions. Multiple psychographic segments emerged.
By asking students to describe their personality traits from a set of variables, and after statistical analysis, we uncovered four distinct personality types which make up our Psychographic Dimensions. We labeled them this way (in bold) based how students described themselves (in italics):
Warm and trusting: Easygoing, warm, caring and trusting
Assertive extrovert: Spontaneous, risk-taker, assertive, social and extroverted
Skeptical introvert: Private, introverted and skeptical
Analytical perfectionist: Analytical, ordered and perfectionist
In a following set of variables, we asked them to describe what they most want in a college. We then explored the associations between their psychographic dimensions and the attributes they most want. Here are the connections between personality traits and desired attributes.
Warm and trusting: Career-oriented, friendly, values, safe, personal and affordable, social, career-oriented, fun, exciting, friendly, safe, personal and values.
Spontaneous extrovert: Party school and sports.
Skeptical introvert: Diverse and liberal.
Analytical perfectionist: Prestigious, challenging and well-known.
This isn't all we uncovered. As part of the Emotional Motivators study we presented students with a third set of variables that described the feelings and emotions they experienced as part of the college selection process. It's fascinating to see the connection between their personality type, what they want in a college and the feelings and emotions they experienced leading up to college selection. When you layer these three dimensions you see people you know. You'll recall someone who fit a specific personality type, who wanted certain things in a college, who exhibited specific feelings and emotions.
Leverage the data:
Imagine the power of reducing these three dimensions into a single code or variable at the end of a record in a table in a CRM. That single code could trigger different appeals, through different channels, with different information and calls to action.
At a personal communications level, admission counselors could have a fuller understanding of each student they talk to so they can serve them best. They can predict what they want and why. They can know how an individual student makes decisions and how to frame a value proposition that will most resonate with that person. A college that gathers this information at one or more points in the recruiting cycle can tailor every communication with a prospective student in a highly-personalized way that will dramatically improve the quality and richness of their communication with them.
For years, we've been capturing psychographic and "what you most want in a college" data in our Yield Enhancement System (YES) projects for colleges to assist counselors in crafting a more personalized approach to individual prospective students. Admission offices use this information to have more effective one-on-one interactions and, ultimately, boost their yield.
But now, the capture of this data on a wide scale could offer dramatic efficiency and effectiveness in communications and service to prospective students.
Continue the conversation on Twitter @LongmireCo. For more information about Longmire and Company's Interactive Counselor Training Program, click here.  Subscribe to Versions of Conversion today so you don't miss any of this highly-valuable information.

Bob Longmire is President of Longmire and Company, Inc. He is a recognized expert on the topic of how prospective students and parents form their college selection decisions – and how colleges can use that knowledge to grow and control their enrollment. He can be reached at (913) 492-1265, ext 709 or at blongmire@longmire-co.com. Connect with Bob at Linkedin/in/boblongmire.