During one of our recent on campus Interactive Counselor Training Workshops, I asked Andrew, a veteran admission counselor, to describe a typical interaction with a prospective student. "I like to start out with the big picture. I tell them about our great academic programs and name drop a couple of well-known graduates of our business school.  Then, I focus on the fun stuff like our winning sports teams and Greek system. Everyone comments on our attractive campus so I always mention that."
There is no doubt that Andrew did a great job of enthusiastically describing several key features of the renowned university he represents, but did he move the student closer to enrollment? Probably not and here's why:  A feature is not a benefit.
Features Tell/Benefits Sell.
You know that list of special attributes of your college that you point out to every prospective student?  It may be entirely meaningless to them. Worse, they may be totally tuning you out while you are droning on about things they don't care about.
Simple Fix:  Probe to uncover what is of value to the prospective student.
In any conversation you have with a prospective student, whether it's your first or your fifth, and regardless of where you are in the recruiting cycle, you need to probe. You HAVE to ask many questions.
Most counselors think they already do this. But in our training workshops with admissions counselors across the country, we see two common mistakes.
First, the questions being asked don't penetrate deeply enough to uncover all of the student's motivations, assumptions, concerns, preferences and influences in their college selection decision.
Secondly, we see questions asked that do little more than give the counselor an opportunity to talk about the college.
The key is to turn the focus of the conversation toward the individual student. Information you provide about the college must relate to only those things the student has told you are important in their college selection decision or, frankly, it is meaningless.
We have a theory that we share with counselors: To have a relevant conversation we must discover what a student is thinking. To be more meaningful we must know what a student is feeling. A conversation without relevance and meaning is just talk.
When you have asked enough questions to have a full understanding of the student's unique preferences, you are ready to talk about your college and demonstrate how your institution can best meet their individual needs.
In our Interactive Counselor Training Workshops we teach counselors to probe and uncover key factors that will motivate a student to select your college over all others.
For instance, if you ask about the importance of distance-from-home in selecting a college, and they say they are willing to go anywhere, you've just determined that distance-from-home is neither going to be a deal-breaker nor a strong perceived value of your institution. In that case, you can close that issue and move on.
There is an art to probing. But it's also an acquired skill that can be learned and perfected. We have helped counselors master the art of probing in a manner that is so effortless that at the end of the exchange the student describes the encounter as a "great conversation." In the process, the student has handed the recruiter every tool he or she needs to present the value of the college in perfect alignment to what the student will perceive as being valuable. More importantly, the student feels understood and valued.
College admission directors and enrollment managers often tell us that they wish they had the budget to hire professionals to train their admission teams. They tell us they know they need training; that their counselors would greatly benefit from learning new skills; and the right program would energize the entire staff. "But," they say regretfully, "we just don't have the budget to support the expenditure this kind of professional development often costs."
So, last year, we conducted a series of one-day intensive Yield Season Counselor Training workshops on host college campuses across the country. We held workshops on the campuses of Eastern Kentucky, Guilford, Westminster (PA), Rosemont, University of Mary Washington, and others. Colleges from the surrounding areas sent counselors (many driving three hours) to these events. They loved it and so did we!
We are kicking off our first yield season workshop this season at Drew University in New Jersey on December 12th.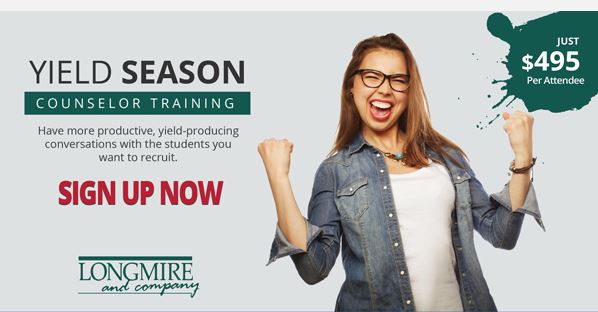 We are talking to colleges around the country about being a host site (there are incentives that make being a host site very attractive so contact us if you have an interest hosting a workshop).
Whether you are a host college or not this is a very affordable workshop designed to benefit seasoned counselors just as much as counselors who are going through their first full recruiting cycle. Counselors you send will return home with skills and techniques that can be shared with the whole admission team.
Your admission counselors will learn new methods to:
Adopt a student-centric approach to recruiting.
Reveal the needs, preferences, motivations, and perceptions of prospective students.
More effectively present the value of their college based on what the student (and parent) perceives as being most valuable.
Manage the perceptions and opinions that prospective students form about their college.
Uncover hidden influences that will impact a student's enrollment decision.
Learn how to differentiate your college.
Create and foster relationships with students that will lead to enrollment.
Discover the true influence of cost and isolate factors that will outweigh cost.
Enlist the support and influence of parents.
Share their new skills and techniques with the entire admission team.
The Bottom Line: You can up your game this yield season for a minimal investment in time and money and a maximum return in your enrollment. If you are interested in attending a workshop, suggesting a location, or even hosting a workshop, ask for details here.
We help colleges with their recruiting efforts every day. If we can help you please call me or any member of our team, Continue the conversation on Twitter @LongmireCo. For more information about Longmire and Company and the tools we have to offer, click here. Be sure to subscribe to Versions of Conversion today so you don't miss any of this highly-valuable information.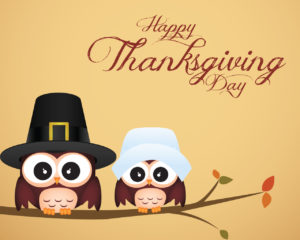 Bob Longmire is President of Longmire and Company, Inc. He is a recognized expert on the topic of how prospective students and parents form their college selection decisions – and how colleges can use that knowledge to grow and control their enrollment. He can be reached at (913) 492-1265, ext 709 or at blongmire@longmire-co.com. Connect with Bob at Linkedin/in/boblongmire.