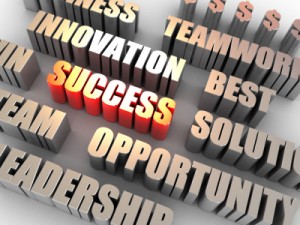 Over the last several years, Longmire and Company has visited many campuses to conduct interactive training workshops for counselors and other staff members who have direct or indirect recruiting responsibility.
Some of our clients bring us in to address specific areas that need attention. Other clients that can boast high functioning, high-performing admissions and recruiting operations bring us in to help them get even better.
Regardless of where the client falls on scales of proficiency or performance, they share a common interest: To get better. Simply having a goal to get better sounds, well, rather simple. But it's huge.
In our experience, high-performing admissions offices and the people who work in them exhibit five key traits.
EMBRACE CHANGE:
Organizations, departments, and people who embrace change pave their own way toward improvement. Without the fundamental willingness to change, there is no road ahead.
The old adage holds true. You can't do the same thing over and over again and expect different results. Improvement is, by definition, measured in differences. Greater success depends upon change. Willingness to change is not enough. Enthusiasm for change is the ideal.
A BETTER WAY:
There is always a better way. Always! The most successful people and organizations are constantly searching for a better way. It's ever present in their thinking. Unless a department or a team member needs radical change, incremental change is fine. It adds up. The impact is sizable over time.
PERFORMANCE MEASUREMENT:
If you don't measure it you can't manage it. Once objectives are set, high achievers measure their performance toward reaching the desired objective. It's a simple concept but hard to do. We recommend breaking down objectives into small increments so that they can be tracked on a daily or weekly basis.
VALIDATE DECISIONS:
Once strategies and tactics are implemented, successful organizations validate whether they work as intended. If the desired result is being achieved, exploit it. If not, go back and determine a better way. Validation is easy when strategies and tactics are clearly defined and performance indicators are installed along the timeline of implementation.
INTERNALIZE IT:
Once all of the above is practiced continually it becomes ingrained in your personal and organization's processes. It becomes natural and habitual. It becomes central to your culture. New players coming into the team learn it through osmosis and adapt to it.