[Part 2 of our Blog Series on the impact of pre- and post-enrollment customer service to increase yield at your college or university.]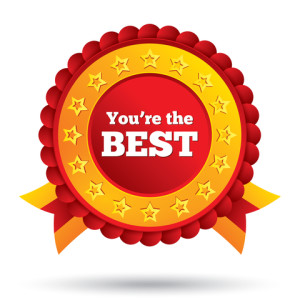 In our last post, we shed some light on the pre-enrollment service perception problem – the fact that colleges and universities are losing potential students due to poor service during the courtship phase and the opportunities that exist for institutions to differentiate themselves by focusing on this single factor. Our studies have revealed that multiple factors such as responsiveness, grounds, food service, and interactions with faculty and admissions personnel strongly shape a student's overall opinion of the institution and ultimately influence their final decision of where to attend.
You may know you need a pre-enrollment customer service improvement initiative, but with so many contributing factors it can be a challenge to know where to start.
Take the First Step:  Establish a baseline measurement to determine where you stand now vs. where you need be.
This will be the ground-level metrics that will drive high-level change so it is crucial that you gather insightful information from your prospective students.
According to George Brandt, a Forbes.com contributor and the author of The New Leader's 100-Day Action Plan, "It's frightening how many organizations say they care about customer satisfaction and how many of them are measuring the wrong thing the wrong way and then doing the wrong things with the information anyway."
Baseline measurement guidelines:
Ask Questions
More specifically, ask the right people the right questions, at the right time.  This means you'll want to keep the channel of communication open and working with prospective students and parents from the first moment of contact.
Cover All the Bases
As for the questions, try to elicit feedback about experiences during all touch points of the process. For example, you may want to include a set of questions about their pre-visit experiences with your department, another set of questions about campus cleanliness and security, another set of questions about follow up, and so on. Most importantly, ask them if you've moved their needle. Ask if, because of their experiences with you up to this point, they are more or less inclined to enroll. Give respondents the opportunity to share other thoughts, or open-ended feedback, to help you identify the issues that are most important them.
When we work with colleges to implement Service Quality Management (SQM), we elicit categorized responses. This is the key to helping you determine which initiatives to focus on for maximum impact.
Candor Counts
It can be a challenge to get completely honest input unless you use the services of an outside resource but it is absolutely crucial that you have anonymity built into your surveying efforts. Unless students and parents can be completely candid and not feel that they are burning bridges by being brutally honest with you, the feedback will be useless.
Compare and Contrast
Use the data from your surveys to compare and contrast your institution with others on multiple factors. This will help you identify unique strengths and opportunities where you can stand out from your competitors.  At the same time, it can focus your efforts where they will be most effective in the overall marketplace.
This approach was eye-opening for one of our SQM clients who were surprised to discover that scores they interpreted as "satisfactory" were far below the national average for other colleges. And, when their results were compared to those of competitive schools in their area, they were stunned to discover they were way off the mark in a number of key areas. "We expected to identify some areas of improvement," the enrollment manager told us, "but the administration was shocked to find that our service delivery was impeding enrollment." The end result? "We have made some simple changes that are making a huge difference already," she said.
In our next post, we will continue this conversation with more specific guidelines and tips for helping to improve the level of pre-enrollment service. We want to help colleges seize this opportunity to differentiate and attract more students through better service.  Call me if you have questions or need help in taking that all-important first step.
Continue the conversation on Twitter @LongmireCo. For more information about Longmire and Company's SQM tool and how you can measure and manage your pre-and post-enrollment service delivery, click here. Be sure to Subscribe to Versions of Conversion today so you don't miss any of this highly-valuable information
Karen Full is a highly-respected higher education professional who has held positions in admissions and enrollment management at several institutions in the Midwest and Florida. With her vast experience working with large and small, public and private colleges, Karen brings a valuable perspective to her role as an Enrollment Strategist at Longmire and Company. Call Karen at 913/492.1265 x.711 or email her at kfull@longmire-co.com. Follow Karen on Twitter @KarenAFull.