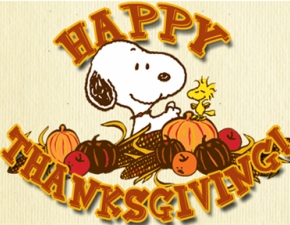 In this season of Thanksgiving, we want to express our gratitude to our friends from the world of admissions and enrollment management. In the midst of your hectic and fast-paced world, you may not realize how much impact you have on people's lives.
We do. Thank you for your passion for education, your amazing work ethic and your compassionate efforts on behalf of students.
Next week, we will continue our discussion on the best ways to grow and control enrollment.  But, this week we want you to know that we are thankful for you and hope you enjoy a well-deserved celebration with family, friends and food!
We are helping colleges with their recruiting efforts every day. If I can help you please call or shoot me an email. Continue the conversation on Twitter @LongmireCo. For more information about Longmire and Company and the tools we have to offer, click here. Be sure to subscribe to Versions of Conversion today so you don't miss any of this highly-valuable information.

Bob Longmire is President of Longmire and Company, Inc. He is a recognized expert on the topic of how prospective students and parents form their college selection decisions – and how colleges can use that knowledge to grow and control their enrollment. He can be reached at (913) 492-1265, ext 709 or at blongmire@longmire-co.com. Connect with Bob at Linkedin/in/boblongmire.