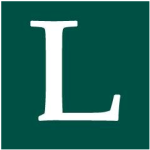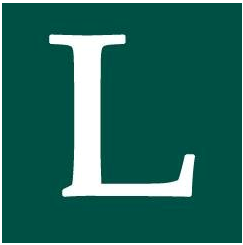 As summer approaches, enrollment managers and admission directors expand their focus to critical issues like professional development, marketing planning, research and pre-enrollment service initiatives. Meanwhile, many colleges are still in the throes of making their 2017 class.  According to the recently released NACAC College Openings Update, over 500 colleges and universities are still accepting applications from prospective freshman and/or transfer students for the upcoming fall term.
Wherever your institution falls on this wide spectrum of future planning, we have a number of free tools and resources available to you. On our website and YouTube channel you'll find an ever growing list of admission counselor tutorials aimed at making your counselors even better at their jobs. You can also download the complete reports from our each of our national co-sponsored studies that dive deeply into the hot-button issues that impact your enrollment.  Subscribe to our YouTube channel to get even more. There you'll find tutorials, up-to-date market data, and a wealth of actionable information to help you with your recruiting efforts, today and in the future.
Our most recent video (below) introduces you to the national co-sponsored higher education study we are launching now:  Emotional Motivators. This study is based on an old adage: "Facts tell. Emotions sell." Students want and need facts and information about the colleges they consider. But their college selection decision will hinge on how they FEEL about the school they'll ultimately enroll in. This study will tell you how they feel about you relative to the other colleges they considered (or chose to attend).
You should get in as a co-sponsor! There is still time. You can get a deeper level of insight on the pool of prospective students you were/are working for 2017 and get a clear understanding of how you were or weren't tripping their trigger.
Be sure to check out our Counselor Training Tutorials. At the heart of our highly-acclaimed Interactive Counselor Training Workshop is a proven model of communication that counselors tell us is transformative. The model is simple and highly effective. Adopt this straightforward method and you will see greater success in your recruitment efforts. Our ever-expanding tutorial menu includes sessions covering these high–impact topics from the popular workshops we conduct at college campuses across the country:
Counselor Training Series Overview: Longmire and Company believes that the conversations between prospective students and the colleges they are considering can be much richer and more fruitful for both. Having rich conversations with prospective students provides you with a greater understanding of each student's unique needs, preferences, motivations, and how they will make their college selection decision.
CHECK OUT THESE VIDEOS ………
The Counselor Training Series is just the beginning of the valuable free video tools available to you. Again, check out our YouTube channel for more tutorials, powerful data from national co-sponsored studies and interviews with some of your peers.
As I mentioned earlier in this post, PLEASE consider getting involved in this new co-sponsored study we're launching. You'll benefit from it! Previous co-sponsors get involved year after year because it's inexpensive and they get insightful and actionable information.
Email or call me if you are interested in how we can help. Continue the conversation on Twitter @LongmireCo. For more information about Longmire and Company and the tools we have to offer, click here. Be sure to subscribe to Versions of Conversion today so you can stay up-to-date.

Rick Montgomery is as an Enrollment Strategist at Longmire and Company. With over 20 years in higher education marketing, he brings an innovative and dynamic approach to helping colleges and universities meet their enrollment goals. Rick can be reached at 913/492.1265 x.708 or via email at rmontgomery@longmire-co.com.